Webinar - How to Achieve Picture Perfect Math.
Using picture books and children's literature to teach elementary math.

Join in the discussion about teaching math in a different way with Marygrove College Master in the Art of Teaching's Charles Pearson, Ph.D.
Free Webinar for Teachers - Watch On Demand Now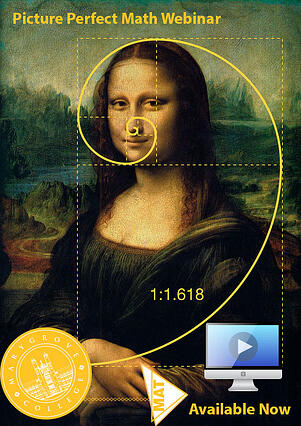 Dr. Charles (Chuck) Pearson is a veteran educator with more than 30 years under his belt. As a former elementary school teacher for 14 years, and principal for nine, Dr. Pearson knows the challenges teachers in all environments face, day in and day out. He's here to help!
Maybe math isn't your first love, and that's ok. There are many tools elementary school teachers can use to make teaching mathematics effective and fun! Dr. Pearson will give you some interesting ideas on how to tie children's literature to math lessons for optimal student engagement. You'll see the difference it makes in even the hardest to reach students.
Watch Our FREE Webinar "How to Achieve Picture Perfect Math," On Demand Now!
Could your mathematics instruction use some improvement? Dr. Pearson says every teacher needs a boost every now and then; it keeps things fresh for you and your students.
He'll explain why
Building a math literacy classroom library is vital
Picture books inspire greater connectedness to math lessons
For some learners, this may be the only way to get them excited about math
---
Featured Speaker
Dr. Charles (Chuck) Pearson is the Coordinator for the Marygrove Master in the Art of Teaching (MAT) Curriculum, Instruction and Assessment Program. Retired from K-12 in 2011, Dr. Pearson brings his 30-plus years of classroom and leadership experience to the MAT program, and is looking forward to helping teachers raise student achievement through practical research-based outcomes.
Dr. Pearson earned his Doctorate in Educational Leadership, Cognate in K-12 Superintendency from Western Michigan University. He has several publications in K-12 science to his credit, including multiple presentations for the National Science Teachers Association Annual Conferences around the country. He is a former National Board Member of the National Science Teachers Association Publication Committee and was elected to the state board of the Michigan Science Teachers Association, 1985-92. He recently served as Field Instructor for six Detroit Public School science teacher interns through the University of Michigan/Teach For America organization.